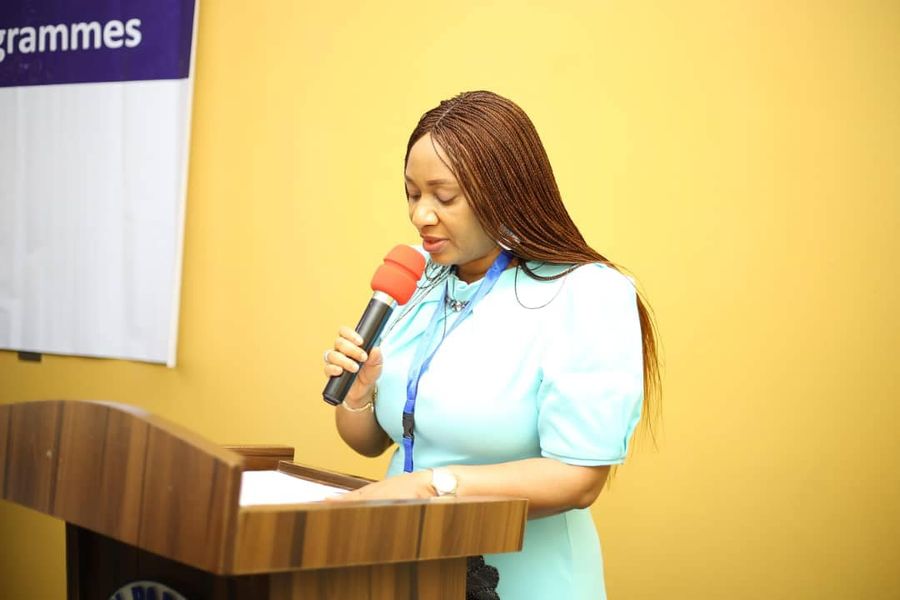 …..Urges Collective Action Against Substance Abuse
Dr. Martha Udom Emmanuel, Founder of FEYReP and Chairperson of the 6th Biennial National Symposium on Drugs and Drug Policy in Nigeria, declared open the event which was organized by Centre for Research and Information on Substance Abuse (CRISA) earlier today. The event, themed, "Community-based Approaches to Substance Use Interventions: Best Practices and Innovative Programmes", drew a diverse audience and stakeholders committed to raising awareness about the perils of substance abuse. 
Highlighting the multifaceted impacts of substance abuse, Dr. Emmanuel reminded the audience of the profound social, economic, and psychological toll it exacts on users, their families, and society at large.
Dr Martha did not shy away from addressing the alarming statistics surrounding substance abuse. Citing data from the UNODC, she revealed that an estimated 284 million individuals aged between 15 and 64 worldwide used drugs in 2020. Shockingly, according to a report by the NDLEA, 40% of Nigerian youths aged 18 to 35 are deeply entrenched in substance abuse—a statistic she says deeply worries her.
To rescue the future of Nigeria's youths and stem the tide of drug abuse, Dr. Emmanuel emphasized the necessity of robust collaboration among religious leaders, grassroots leaders, and families.
"To rescue the future of our youths and to effectively check the use of drug abuse on our youths, there must be a strong collaboration between religious leaders, grass root leaders and family" 
She urged everyone present to consider the high rate of substance abuse among the youth as a collective concern, emphasizing that the future rests in their hands.
Earlier on in a Welcome Address, the Director of CRISA professor Isidore S. Obot emphasized that the symposium was to shed "light on and proffer solutions to the current drug-related problem in Nigeria by focusing attention on treatment of substance use disorders and engaging community-based approaches to various interventions". 
Delivering the Keynote Address on "Innovative Approaches to Substance Use Crisis in Nigeria: What Needs to be Done," Dr Akanidomo Ibanga, National Programme Officer, UNODC, Nigeria, noted that the need for comprehensive solutions to substance abuse is important to ensure prevention efforts reach all our children both in school and out of school. 
High points of the day was the presentation of recent CRISA publications, a presentation by Professor Neil Carrier, Bristol University, United Kingdom, Plenary Sessions on Socio-cultural Factors in Substance Abuse and Best Practices in Community-Based Interventions for Substance Use. 
The two day event continues tomorrow August 31st 2023. 
Family Empowerment & Youth Re-Orientation Path initiative – FEYReP